Chandigarh to Manimahesh Taxi Rentals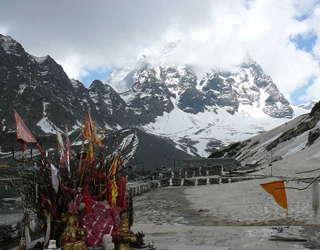 Book Now Karan Car Rentals taxi service form Chandigarh to Manimahesh, Special Deals for Travel. Manimahesh Lake situated at the base of Manimahesh Kailash Peak. Plan your Outstation Trip in AC Cars Driven by Trusted Chauffeurs. Chandigarh to Manimahesh cab hire. On-Time services shall mean a vehicle shall be on-time. we take special care in keeping our vehicle hygienically clean and aim to provide courteous Driver having full knowledge of road schedule. Online cab booking in Chandigarh, Chandigarh car rental service. Karan Car Rentals is a Best Taxi Provider in Chandigarh.
About Manimahesh
Manimahesh Lake is a high altitude lake situated close to the Manimahesh Kailash Peak in the Pir Panjal Range of the Himalayas, in the Bharmour subdivision of Chamba district of the Indian state of Himachal Pradesh. The religious significance of this lake is next to that of the Lake Manasarovar in Tibet.