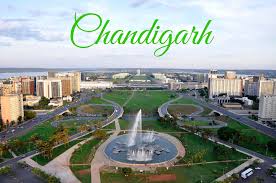 Sukhna lake
Sector 1, Chandigarh 160001, India
Lake
Nature Lovers, Experience Seekers, Photo Fanatics
05:00 AM - 09:00 PM
Sukhna Lake in Chandigarh is man-made, created by damming the seasonal stream that comes down from the Shivalik Hills, Sukhna Choe. Le Corbusier's greatest creation, his vision for Sukhna lake still lives on.
Rock garden
Uttar Marg, Sector 1, Chandigarh 160010, India
Park / Garden
Experience Seekers, Wanderers, Photo Fanatics, Nature Lovers
09:00 AM - 07:30 PM (1st April to 30th September)
A fantasyland created out of industrial waste, rocks and concrete, Rock Garden in Chandigarh is an artistic splendour. A living monument to Picasso's adage "Everything you can imagine is real", the breathtaking garden is a place of superlatives.
Zakir hussain rose garden
Sector 16, Chandigarh 160015, India
Park / Garden
Nature Lovers, Wanderers, Photo Fanatics
06:00 AM - 08:00 PM
For those hailing from concrete jungles, Zakir Hussain Rose Garden is the perfect place to head to. Replete with some 1,600 different varieties of roses, the garden is a sight to behold in spring and winter when it's taken over by blossoming flowers
Shopping at sector 17 market
Sector 17, Chandigarh 160017, India
Shopping
Shopaholics
10:00 AM - 10:00 PM
This is a popular shopping and food destination with international brands and trendiest restaurants! Surrounded with the city's coolest hotels and trendiest restaurants, Sector 17 Market in Chandigarh is a heady cocktail of high-end stores.
Elante mall
Plot No. 178, Industrial Area Phase 1, Chandigarh 160017, India
Places To Visit
Shopaholics, Fun Lovers
11:00 AM - 10:00 PM
Touted as the largest mall in Chandigarh, Elante Mall has something for every shopper as it is lined with a series of shops that offer a lot of things. You can even shop for some famous global brands at this mall.
Pinjore gardens
Kalka Shimla Road, Pinjaur, Panchkula, Haryana 134102, India
Park / Garden,
Nature Lovers, Wanderers, Photo Fanatics
07:00 AM - 10:30 PM
Also known as Yadavindra Gardens, Pinjore Gardens was established in 17 CE by architect Nawab Fidai Khan during the reign of Aurangzeb and was later refurbished by Maharaja Yadavindra Singh. The garden is laid out on seven terraces and as you come in.
Cactus garden
Panchkula Urban Estate, Sector 5, Budanpur, Panchkula, Haryana 134108, India
Botanical Garden
Nature Lovers, Experience Seekers
An ecosytem of cacti and succulents, Cactus Garden is a sprawling landscape that has been lovingly created and planted into existence, cactus by cactus. Spread over 7 acres, the vision leading it was to develop a space for the preservation.